Assisting individuals and businesses with Comprehensive Retirement Planning, Wealth Management, Coordinating Estate Planning, Tax Efficient Investing, and Managing Financial Risk in Seven Fields, PA.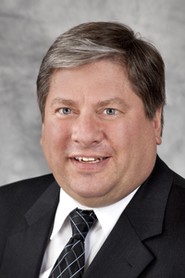 Where are you getting your financial advice? Newspapers? Magazines? Web sites? Cable TV? While the financial media often provide helpful information, they cannot take the place of an experienced financial advisor who is familiar with your particular situation and can offer personalized advice.
If you're concerned about:
Comprehensive Retirement Planning
Managing Financial Risk
Tax Efficient Investing
As a Financial Advisor I can provide you with a plan to help you work towards your financial goals.
Please use my web site as a resource. For additional information or to schedule a meeting, do not hesitate to contact me by email link or by completing the Contact Form found under the Our Location Tab above. Thank you for your interest.

This article looks at the potential shape of the COVID-19 economic recovery with some historical context and key factors that may affect the direction of the economy.

A look at the economic conditions that triggered the 2020 bear market and why investors may benefit from having a longer-term perspective.

Discover the basics of P/E ratios, with an emphasis on analyzing them in the appropriate context for making meaningful comparisons.

How does a traditional or Roth structure affect your IRA or employer-sponsored retirement plan? And what do their differences mean for older workers?